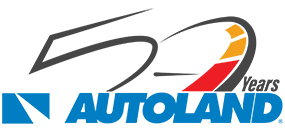 About Autoland
Autoland is the nation's premier car buying service for members of credit unions, and affinity groups, in fifteen states. Founded in 1971 with the belief that people deserve a better car buying experience, Autoland has provided hundreds of thousands of satisfied drivers with a convenient and hassle-free means to purchase a vehicle at a great value. Whether you're looking to purchase new or pre-owned, trade-in your current vehicle or just need expert advice on which car is right for you, Autoland is available to guide you every step of the way.
How Our Service Works.
Autoland does all the legwork – just tell us what car you're looking for, and we'll take it from there. Through our expansive auto network, we have access to extensive inventory, giving us the buying power to find virtually any make, and model at a great value. We'll find your perfect car, negotiate preferred pricing, and secure all manufacturer incentives for you. If you need to find affordable financing, we can help with that too. All you'll have to do is decide when to take delivery of your vehicle at your nearest financial institution branch.
Have additional questions? Please see our list of FAQs about the Autoland service.
Pricing Policy.
Autoland leverages its large auto network, and buying power to help you get a great value for your car purchase, and/or vehicle trade-in. All vehicles made available to you will be presented with no-haggle pricing.
Autoland provides car brokering services in California. Additionally, Autoland has affiliate partners that provide car brokering services in the following states: Arizona, Nevada, Oregon, Washington and Idaho.
ALL PRICING ESTIMATES DISPLAYED ON THIS WEB SITE SHOULD BE USED AS AN APPROXIMATE GUIDE TO ACTUAL VEHICLE PRICING, AND DO NOT CONSTITUTE ACTUAL VEHICLE SALES PRICING THROUGH AUTOLAND. Prices are based on information provided to Autoland, LLC. by independent sources and this information is subject to change without notice. Prices shown are for US vehicle configurations and are shown in US dollars. There are additional costs not presented on this site that may vary by state or region. These undisclosed costs include but are not limited to: taxes, title, registration, emission fees, regional marketing and advertising fees, charges for any dealer- or manufacturer-added options not shown here, or other costs that are beyond our control. Please speak with an Autoland representative for complete details about calculation of pricing for specific vehicles.
Autoland Business Hours
Monday - Friday 8:00am to 5:30pm
Saturday 9:00am to 2:00pm